Hi everyone!
Still having computer issues, hence the late hour that I'm actually getting online and posting anything - it just takes SO long to get the photos off the camera and then to photobucket.
Finally, I have the mini album I made for a gift. Ignore the photos, you've seen them before, I promise I will really really try to not use them again (or at least not post the projects I do with them!), but it was for a gift.
Anyway...
Like the post says, this is a recycled project. LOTS of recycled stuff here: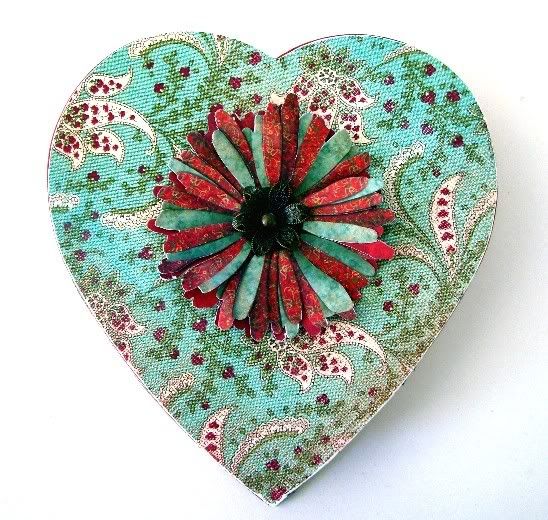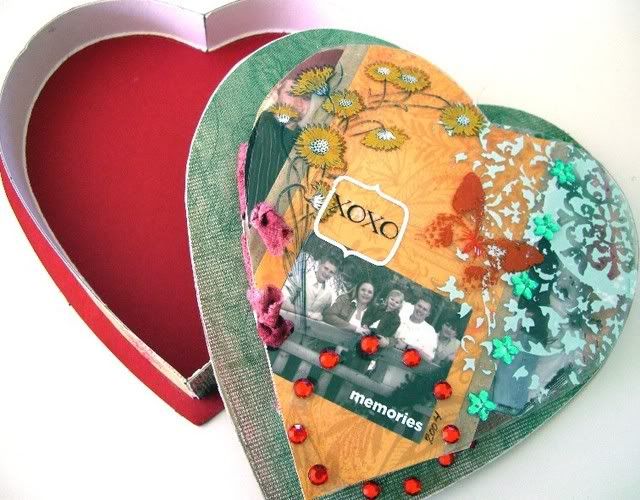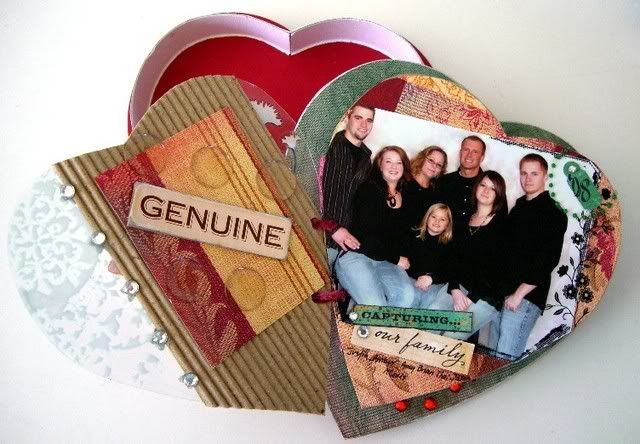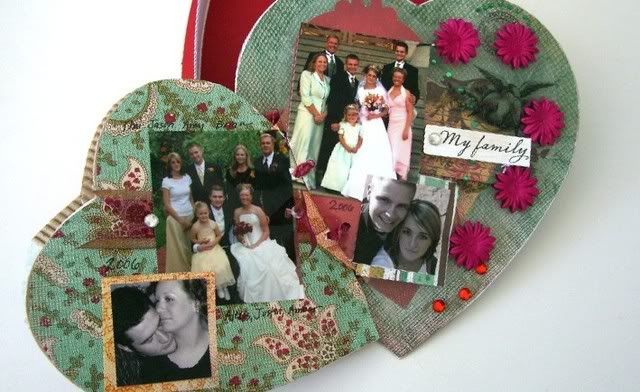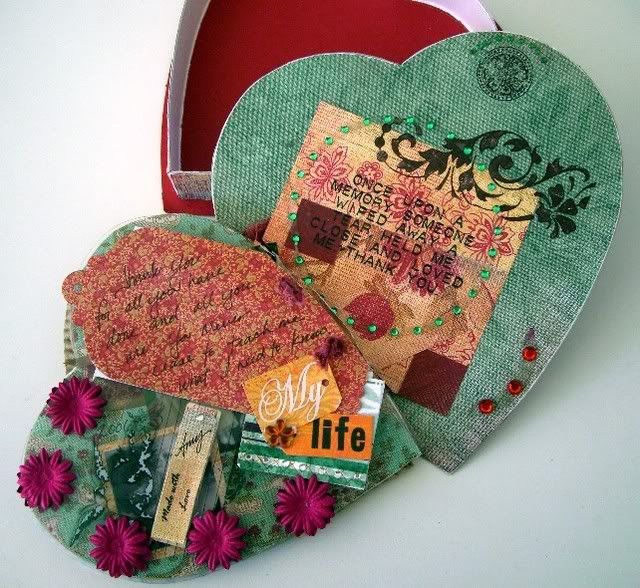 Supplies:
Heart Candy Box - bet you couldn't figure that one out ;)
Plastic packaging - 2 of the pages were cut from leftover packaging
Corrugated packaging
Daisy D's
Misc. Rubons, Chipboard. Flowers and Bling
I used fabric to make the binding. The cover/top of the candy box, holds the album together. Or is it that the bulk of the pages hold the top on, either way, it worked out nicely. I just used the box itself to create the page pattern.
Well, thanks for peeking :)
Have a GREAT weekend all! We are doing the Orem Summerfest tomorrow, rides, parade and fireworks!