Grr, nothing like getting a new computer and having it in the shop 3 times in less than 6 weeks.
That's OK. I'm going to tough it out, muscle it through and just try to not get too frustrated as I work around it :)
_________________________
So, hey, whatcha all been up to? Besides my computer woes, I've had it a bit busy. June (end of school, beginning of Summer Reading) is a VERY busy library month.
It's been beyond busy at the Orem Public Library. We've been signing up hundreds and hundreds of kids a day. Doing the Teddy Bear Picnic,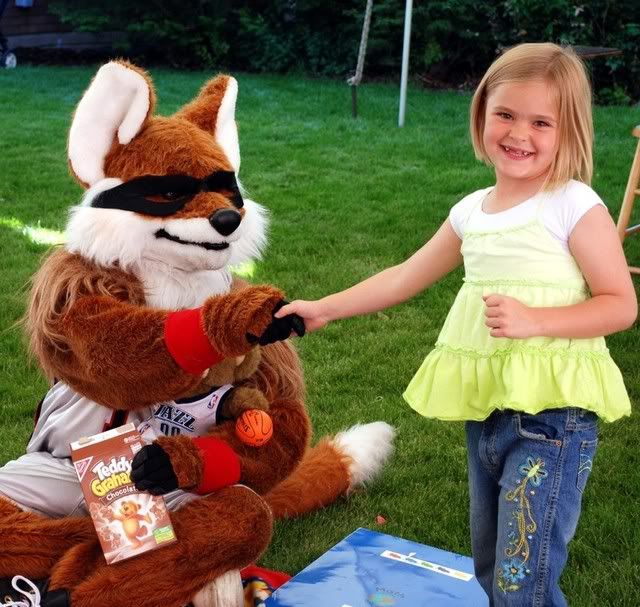 ~here Lex is with the FlashFox just before the Teddy Bear Picnic this morning
Renaissance Kids, Afternoon Adventures and Shakespeare for Kids too. This is all on top of the Storytelling Festival prep that is typical for June, sponsor packers, ticket printing, brochure printing and distribution - the works I tell ya!
At home it's not been much different. I've got to finish my quilt squares in preparation to get the 'final' month's block this upcoming Saturday. I've sewn covers for my front room couch and loveseat,
brown ~brown and teal, mostly brown though. Sorry for the dizzying photo, I was trying to not capture the busy bookcases in the background. I'll have to try some new 'Whole Room' photos as soon as I get the rest of the material - I had to back order some.
Lex graduated from Kindergarten, has learned to Drive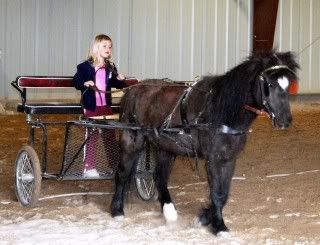 ~No, not a car! LOL! This is Buster, a good little pony, perfect for learning to drive a
cart
had a dance recital,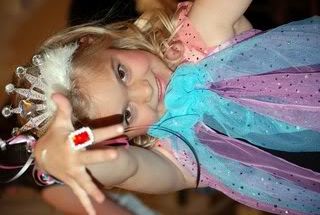 ~this pose is from the song 'Hey Daddy', and as if you couldn't tell, Lex's favoritest costume
and got a new summer haircut.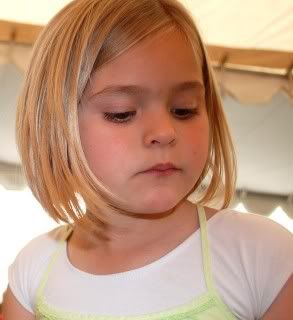 ~Not the best photo of a new haircut, she had been playing for a few hours already before this snapshot, but you can at least see the cut
And that's all just the tip of the iceberg, so to speak!