What a break - holy cow! From blogging, from scrapping, from creating.. well, from just about everything but work and Dr. visits.
Yes, I mentioned the ever dreaded Dr. visits. I do try so hard to not let my physical problems interfere with my life the way I want to live it. Lately, it's been unavoidable. I have a tally of how much time (for insurance purposes) I have spent in Dr.'s offices etc. over the last few years since my car accident, but I don't even want to begin to scroll down in that excel file to see the total. I refuse.
All I will say right now, before I upload my actual-for-goodness-it's-about-time-I-did-something-creative LO is that, yes; I'm scheduled for ankle surgery #3 and I am currently being urged to have a spinal fusion. I'm fence-sitting (and reading everything I can get my hands on about it) for a while.
Now, for suffering through the reading... here you have
Party
Girl

! Hugs
&
Kisses
!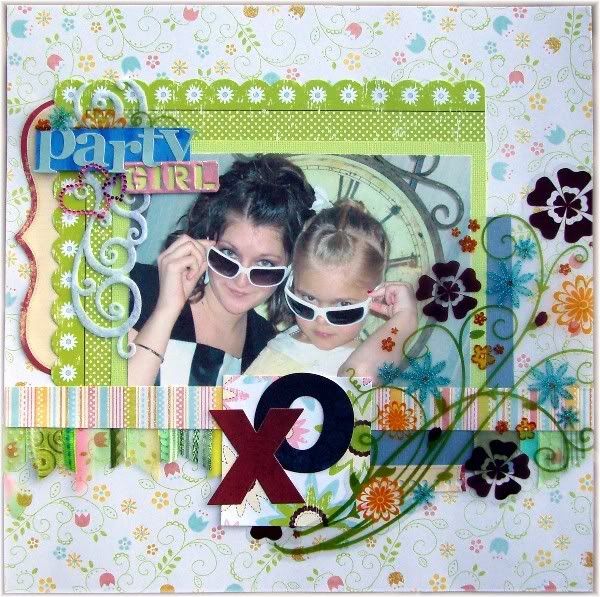 p.s. this LO is actually VERY sparkly, the background paper, the striped paper, the transparency, the bling hearts and all ;)