I'm rushing to post this in as few minutes as possible ;) break time goes FAST!
We had such major winds all day yesterday that it knocked out my Internet! I think my son's got it up and going again, but I'm not trusting to have Internet back for sure tonight and I'm just loving this little album I've been working on.
I used the Imaginesce line of papers that I used for my last layout. I love using up all my scraps! Nothing bad about being frugal, right?!
NEW PICTURES, and I just could not stop adding bits and embellies ;)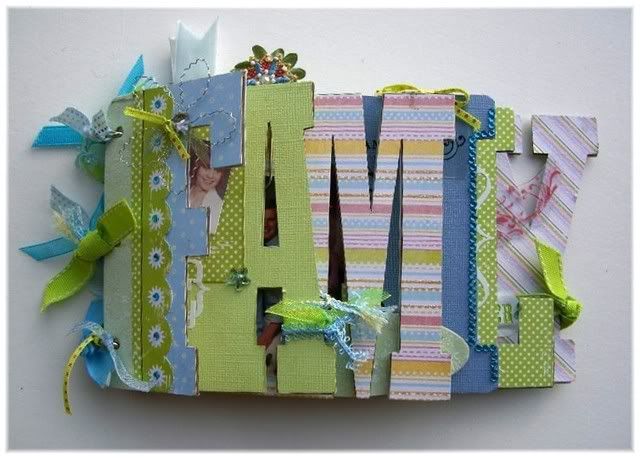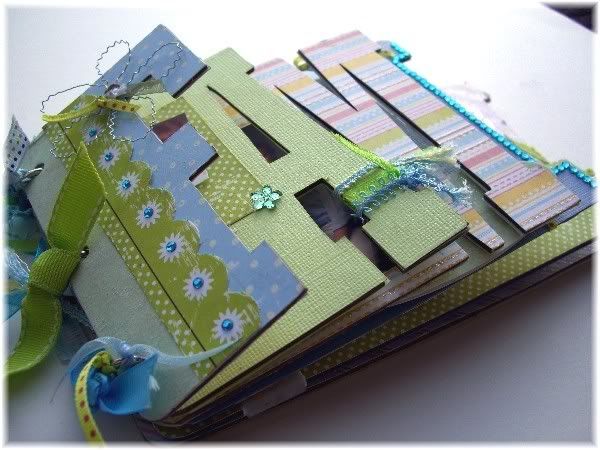 (alright, so I've not found the photo I'm REALLY going to use for this page... but at least I found pictures from the same session)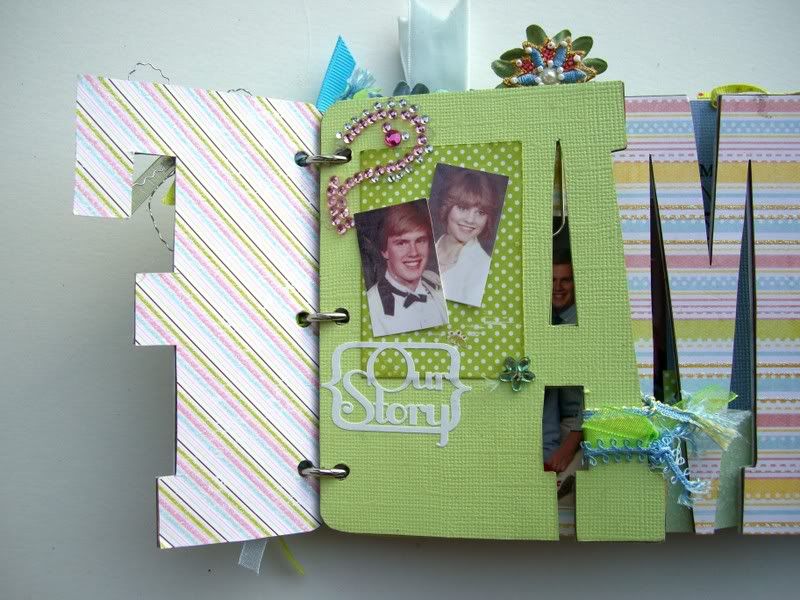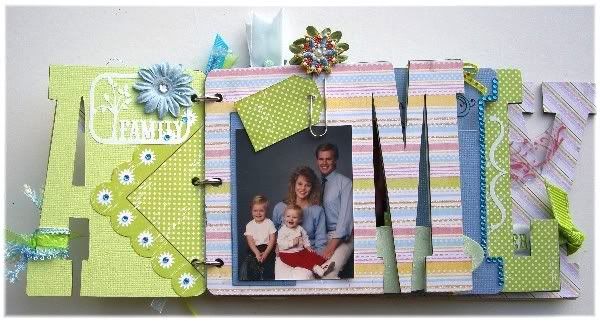 okay now, don't you just LOVE the 80's hair!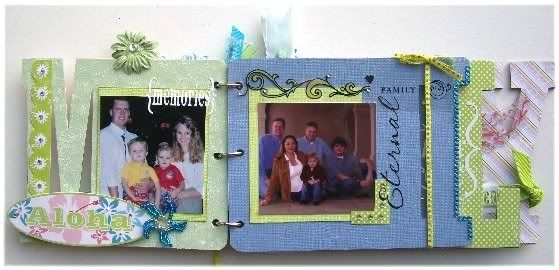 1988 to 2003 - Holy cow! But then it DID take 15 years to get our little Lex.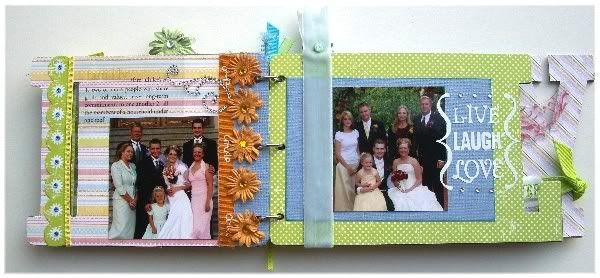 Then the TWO weddings in just over 2 weeks!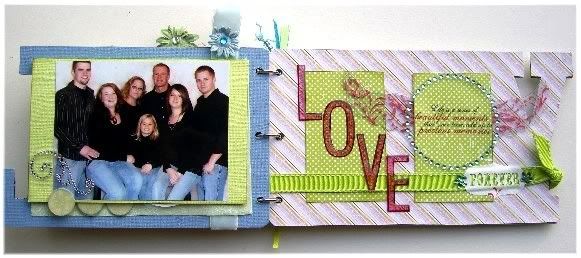 and now, even though we are scattered all around the world, we are still together.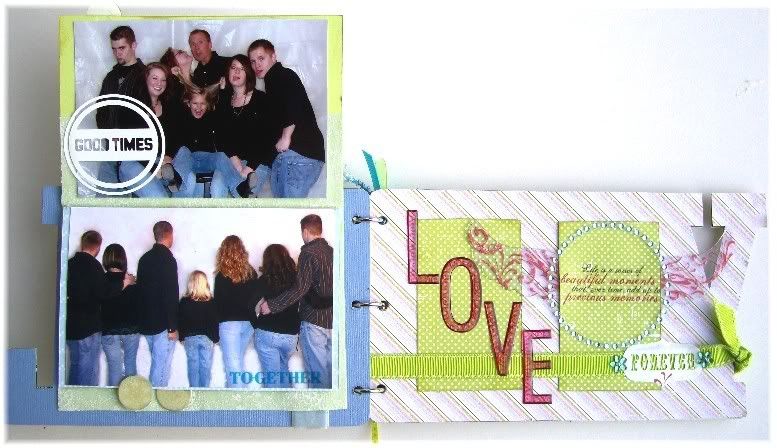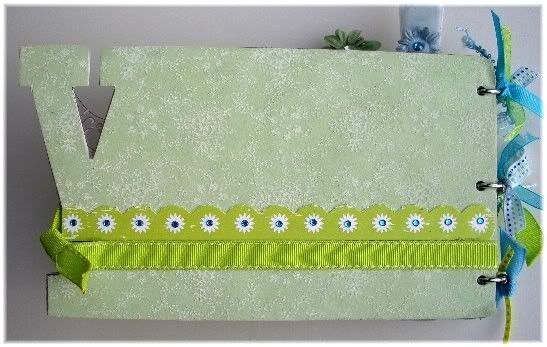 I love that it's a whole mini book of family photos from each period of major change through the years of our marriage. Don't you think it's a great idea? I'm loving it!
It's funny, but even in the last hour since I took the photos, I have already gone through and added even MORE rubons - yes ALREADY I've changed things - just dates and more journaling though :)
The quote is "Life is a Series of Beautiful Moments that over time add up to Precious Memories"
_______________
p.s. There is journaling underneath the flip-up photos, I'm
still
a rather private journaler ;).
TFL!