Okay, I'm ready!
Time to dig myself out of my scrapping slump, get organized again and start CREATING!!
Time me...
I've just snapped the BEFORE photos (don't know if I'll have the courage to actually post them!)
oh, okay, I will...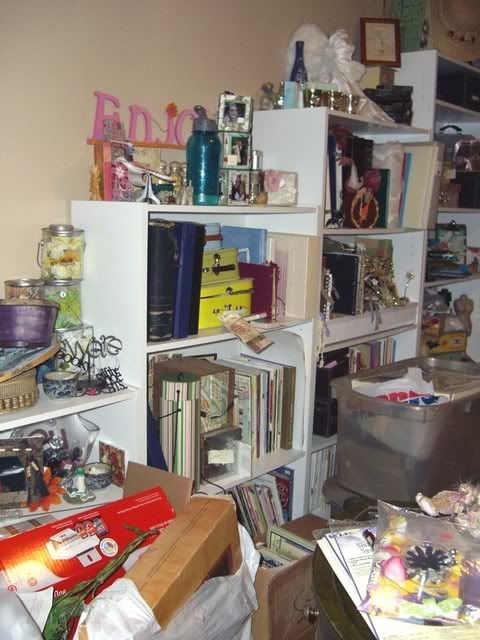 I've got the music cranked
I've got the dinner cooking and almost ready to serve.
I'm just about ready to sequester myself for a good old cleaning session!
...stay posted
~and soon - cross your fingers - I'll finally have some new work to post :)
____________________
Update:
Although I have not finished the WHOLE room, I did do the hard part - cleaning up the closet :)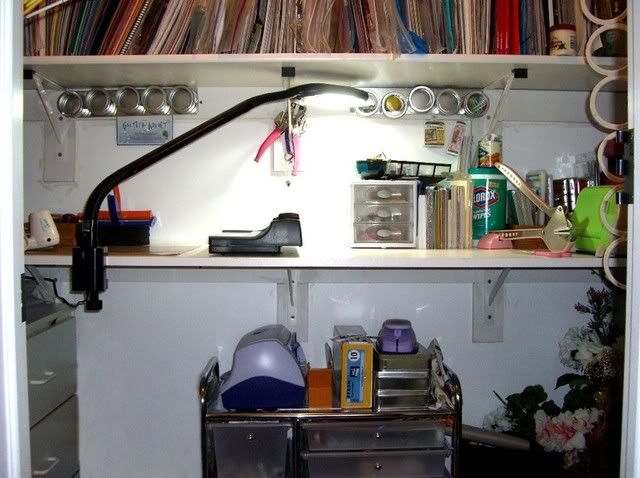 It's hard to snap a photo of the whole thing, but it IS straightened up and the countertop is once again available for cutting paper, doing diecuts and working on projects that are require tools, heat or paint.
______________________
Oh, and since you were all so patient - I'll post more of an idea I've been working on for a bit ... a mini clear album:
The cover
Inside pages