Instead of finishing working on my cleaning and organizing, Ihave to admit it, I've been sidetracked; I set up the garage as a photo studio ;)
I really really wanted to get a family portrait done before we get scattered to all the ends of the world. I LOVED this studio
http://www.jolleyphotography.com/
/
http://www.jolleyphotography.typepad.com/
But, we never could schedule a sitting...
I had almost given up when Thai & Jason convinced me that we HAD to do something. So, yes, I took all my back issues of Creating Keepsakes and Memory Makers and Simple Scrapbooks, gathered ideas and created my own little studio in the garage!
So far... take a look at what we have nicknamed 'The Whites in Black'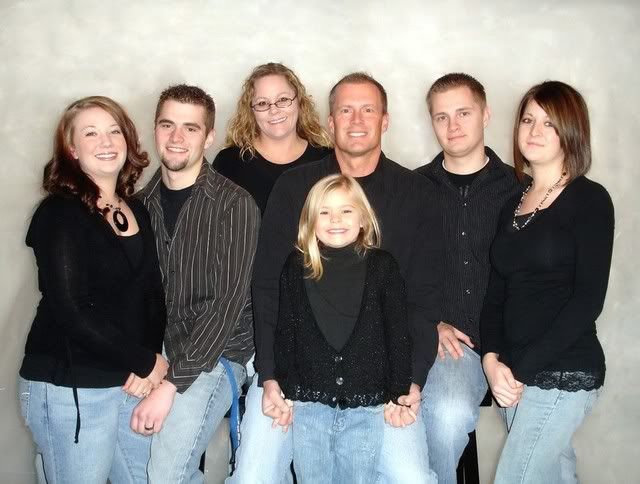 There WERE issues, like not being able to get the pictures taken before dark, we lost all our light. The only camera that worked in the construction-light-with-car-reflective-shades lighting was a 7.2mp Sony. The plastic sheeting had major wrinkles in it that really showed up despite the bad lighting and it was COLD in that garage! LOL
One thing I did learn - it is a good idea to crank some fun music on while you take all those photos! We did have some fun :)
Jason & Lex rockin' out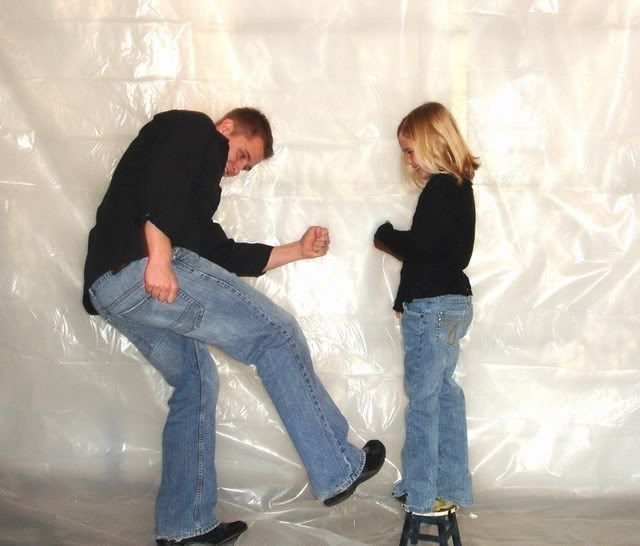 ...and you have to allow a 'just for fun' snapshot too!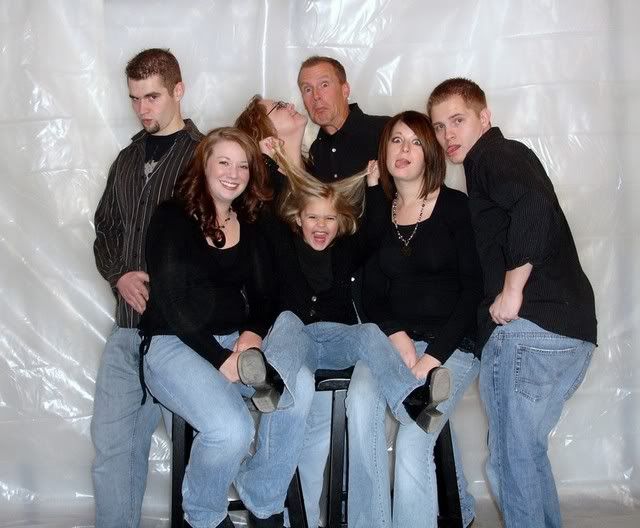 ...and a different kind of photo...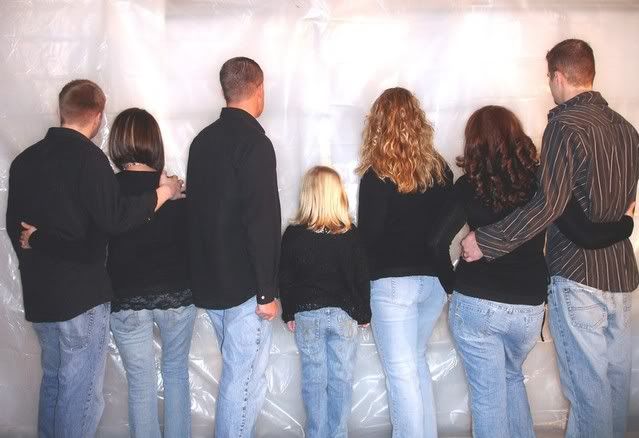 The end.
(boy, you can really see all that plastic in these un-edited photos!!!)
Anyway, despite the issues I am completely inspired to do it again in the future, particularly in the daylight when I can get more illumination in there. Maybe next time the backdrop will not alternate between yellow or blue tints!