Okay, so that is a weird way of saying it ;)
I have recently succumbed to the puppy dog eyes of not one but TWO chihuahua's!
My dilemna... HOW in the world am I ever going to be there for these two adorable characters?!
I just work way too much and with that dear DH hi-tailing it out of here for that all too 'wonderful' place called Iraq, how am I to care for these little tykes?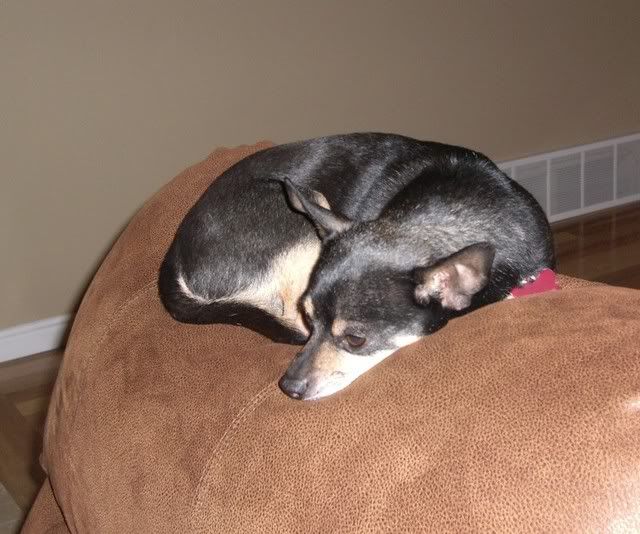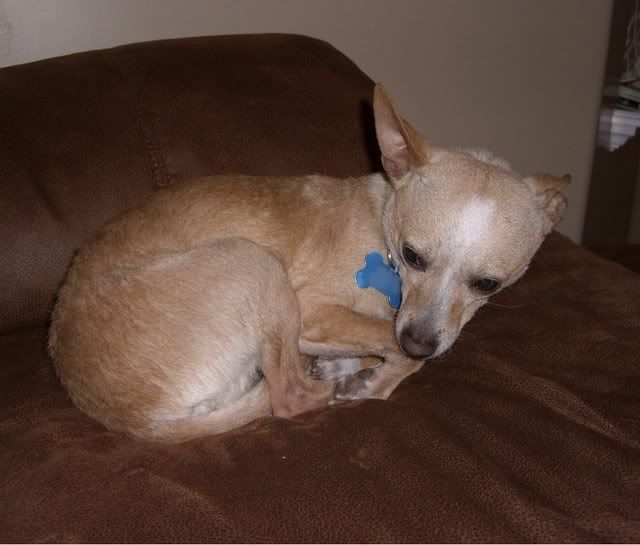 As much as I have fallen in love with these cuties, I'm afraid I'm going to have to say no to keeping them. It's breaking my heart.
These two were dropped of at the Humane Society a few weeks ago. DH found them when he was going there to get the now 7 mo. old kitten 'altered', he saw that they had these chihuahuas. When I inquired about them, I was talked into a week trial with them.
Now it's decision time. To keep or to not keep.
Do I dare send them back to the possibility of being put to sleep???? Can I care for them the way they need to be cared for?
Don't get me wrong, they are practically perfect. They hold it in until I get home - no messes. They are absolute cuddle bugs. They are not yappy or hyper. They are in a word - adorable.
But, can I provide them with all the love they need?
Please chime in - do tell me what you would do - please?