I know, it's not an early preview, more like on the eve of...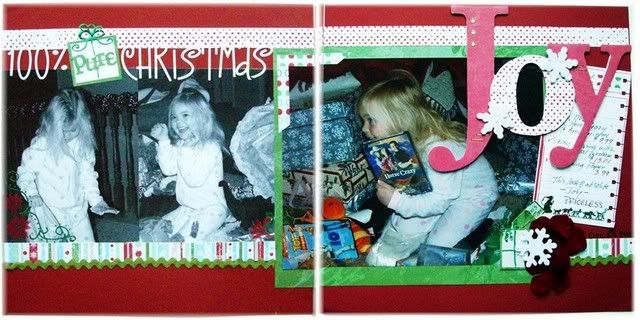 I had so much fun doing my first 2 page layout in, well probably, years! At least if you don't count mini books.
Question for you all:
Do you ever 'save' a particular batch of photos for the perfect paper, technique or idea to come along? I do! Well, except for a few LO's at the beginning of my 12x12 obsession that I did before I figured myself out.
Anyway, the whole reason the question came up is because I've been saving this particular batch of photos for a while now. The perfect sketch came across my screen (pagemaps.com), the perfect seasonal papers came in the IL2C December Kit and the perfect 'Mastercard' idea popped into my head. Tada, One 2 page LO that is an instant favorite!