See, it's not really my office, I just work here when it's Festival time. But, the temptation is too great...
Welcome to my desk: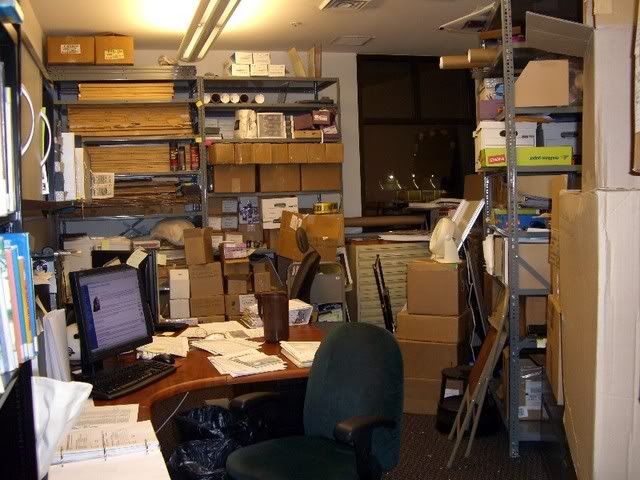 It's amazing what happens here on a daily basis right now. It's the center of the Timpanogos Storytelling Festival's 'behind the scenes' work. It's a literal cave of merchandise, files and computers. There are regularly 3 people working on computers and on the phone all day. Yes, I'm one of them. Here is where the contracts are printed, the fanfare merchandise is inventored and prepped, the central place for the Volunteer Committee to touch base, and, for right now, it's my favorite place to be! Yes, you heard right - I love the action, the pressure, the whole kit and kaboodle! I'm in my element, I'm focused and happy.
Well, it's very very late, Yes, I did take that photo close to 10:00pm, you can see how dark that window is. I've been home, watched a bit of TV, posted here and now it's time to get some sleep so I can be ready for another big day tomorrow.
Does this make you wonder what the 'face' of the Festival looks like, the end product? Check it out
here
.