Of COURSE I'm going to scrap the hades out of this day!
My last child, (might I add it's been 4 years since I've even had kids in school) started Kindergarten!
Lexy has FINALLY started school.
She got up immediately when I woke her up at 6:30.
Then it was getting dressed and doing hair and getting breakfast and making her sack lunch - which she was ants-in-the-pants ready to pack the night before.
I snapped a few photos, well, more than a few (and it's a good thing, I tend to get stressed on big days, some of the photos ended up blurry)
We set off as the sun was coming up over the mountains.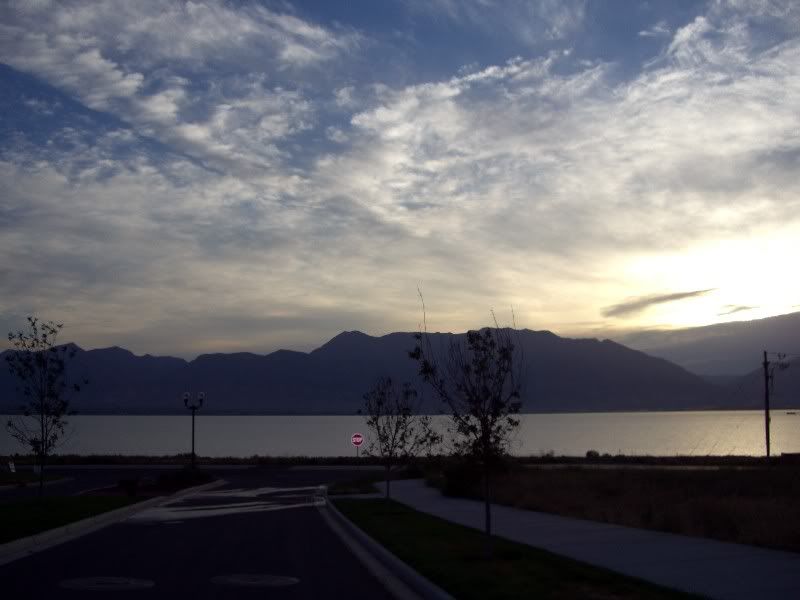 And arrived an HOUR EARLY!
Hmmm, maybe mom needs some de-stressing, but not yet, it's down-to-the-wire Festival work... SO, we detoured to the Library, where I did some quick work on Festival School sign-ups (a Jr. High wants to bring 115 on Friday and they call today to see if it's possible - it is, but I was told afterwards :) 'this it is, stop being creative with the special situation parking stuff'), made a few signs and updated inventory files.
And then we headed over to the school, FINALLY.
Lexy got so excited she clasped her hands (with matching painted fingernails, done the night before, at HER insistance - I'm lucky to have dodged the 'why aren't my ears pierced!!' discussion, again), barely able to contain herself, and told me 'I'm so excited, it's my first day of Kindergarten, ever!"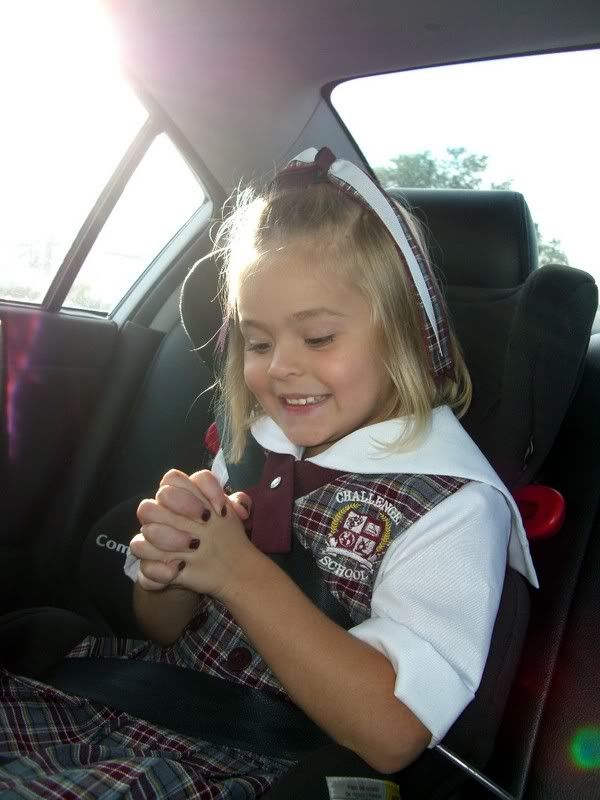 No tears, no last minute worries, this girl was so ready to start school - AT LAST!
At the end of the day...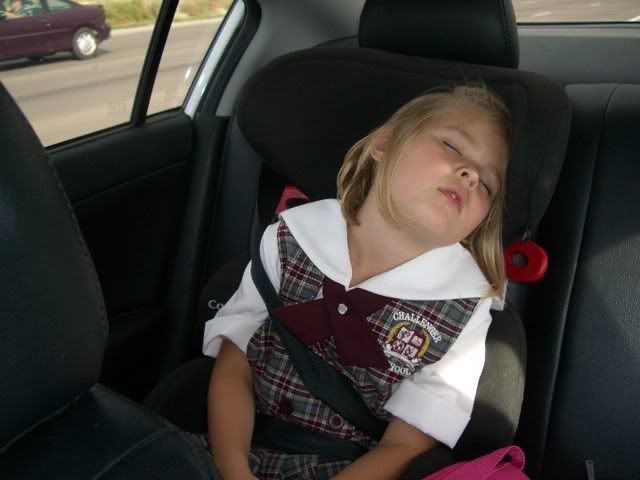 it was another story ;)
Still excited, just too tuckered to last the drive home without a bit of shut-eye.
As I said, a WONDERFUL, Incredibly SCRAPPABLE day!