I think I've begun to believe in a Genetic Osmosis! Take a look and see if you agree:
I have to admit that this is partially my fault, I DID teach Lex how to use the camera, I did let her have the camera whilst I was busy talking with the adults. True, I was hoping it would entertain her for a few minutes so I could talk in peace...
This is what I ended up with when I downloaded my camera:
((note: these photos were never meant for 'publication', they were just goofing around, on my part and on Lexy's - but the coincidence in timing was just too good to pass up!))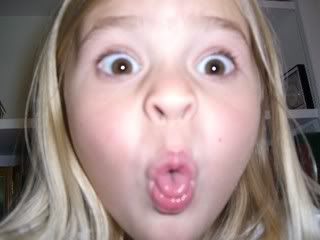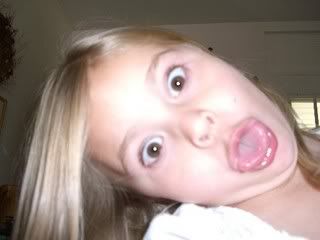 Normal kid behavior, yes probably.
But... here is ME only a few days prior.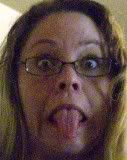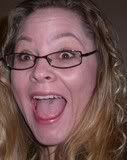 And no, Lex did not see me, she was tucked in bed sound asleep. Yes, call it Genetic Osmosis, Over Exposure, whatever you call it, I think I'm going to have my hands full with this one.