I live for these moments!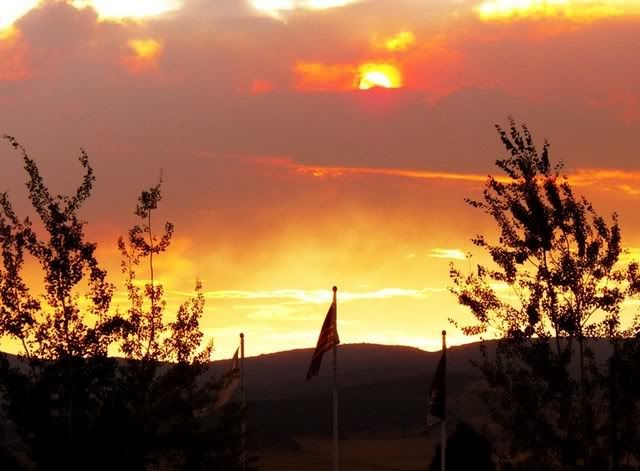 Did you see the flag in there? My only regret is that there was no wind to move those flags out a bit. I would have loved to capture the light shining through them.
This shot was taken at a gas station of all places. I'm sure I looked pretty silly standing out by the gas pumps snapping photos, but seriously, I live for these moments!
Anyway - cheers mates, until next time!