What FUN!!!
I have been having a ball playing with the I Love 2 Create July kit! I LOVE rich, deep, bright colors. It's totally yummy!
I can't upload this photo to the gallery (and I'm too tired to figure out what I'm doing wrong) so I'm posting it as a teaser!
Oh, and FINALLY a PEEK AT MY STUDIO! This is looking in from the door, across my new desk and you can see my borrowed angel in her place too.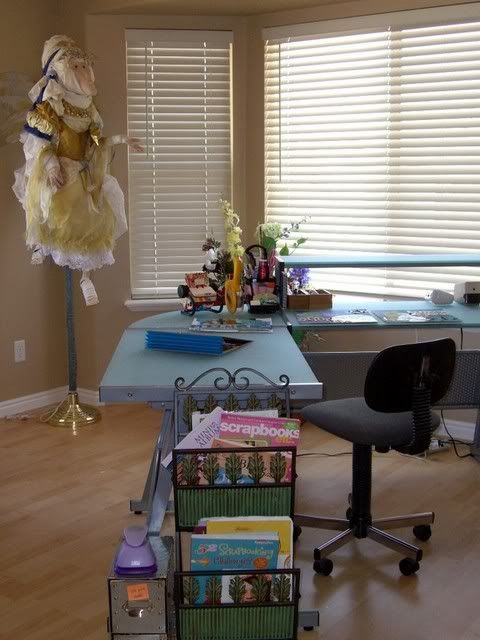 Tomorrow I HAVE to finish the last shelves in my closet, so I'll take photos of it and post soon.
Lastly (can you tell I've been saving up??) I LOVE organization! Here, thanks to Ikea, I have a beautiful closet! Take a look.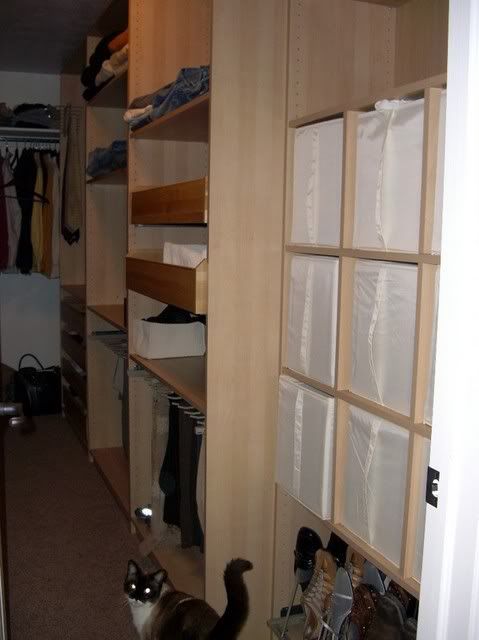 Empty, I know, I really don't have that many clothes that I need this big of a closet, but oh, well, it's kind of fun to have the space!
Well, TTFN! It's been a LONG day.