Well, I totally forgot about the Annual Lehi Rodeo Days parades starting tonight! Three parades in three days, Horse parade tonight, Children's Parade tomorrow night and Big Float Parade Saturday morning. Rodeos all three nights too.
Photo Op sooner than I thought :)
The Haul!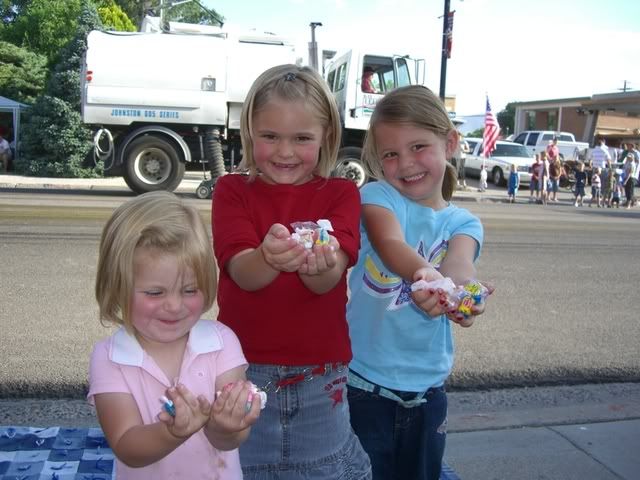 Lex is currently experiencing her first Rodeo right now. The tickets sold out while I was parking the truck. Good thing Grandpa E and Lex made it in :) Now I get avoid the hard seats, heat and dust and just pick them up at the gate at the end! Couldn't have planned it better if I had tried!
p.s. I knew I should try to go when, after I asked Lex if she wanted to go to the Rodeo and she asked, "What's a Rodeo?" - that's MY kid asking that! I've not only been, but rode in the rodeos! Holy cow, I have totally neglected teaching my child about her heritage!