What a relief!
I am finally back to being organized and post-holiday cleaned up! The
before
photo was SCARY!
I'm really happy with my new place for flowers and ribbons: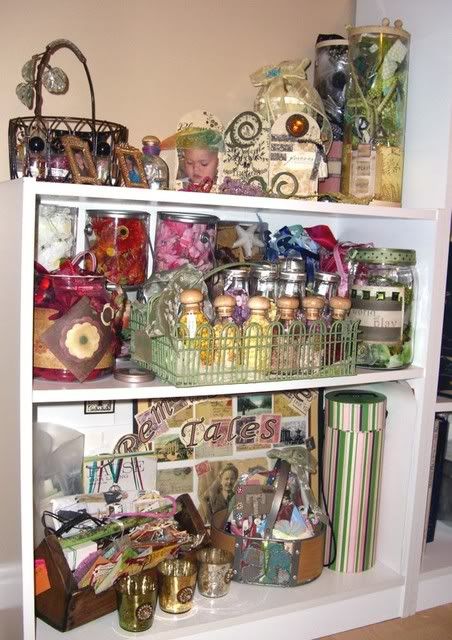 I took some scraps of MME's Signature line and dressed up leftover packaging and jars to bring the look together and give my shelves some continuity. Did you see my big glass fish bowl with all my 'natural' colored fibers & ribbons? I enjoy having odd/different kinds of containers!
I do love my altered book / mini book shelves - it makes my heart happy :) There are just so many cute collected memories here: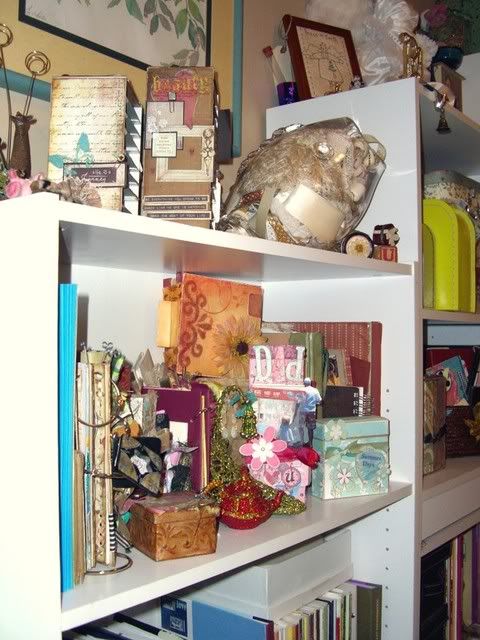 So, all in all, the whole wall of shelves is fianlly looking good again: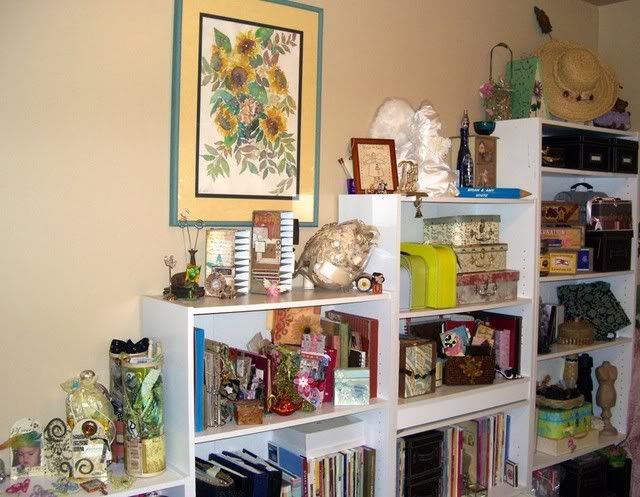 ~That sunflower watercolor is mine too ;)
There has to be something said for how wonderful it feels to have a place for everything and everything in it's place. I can smile again.