Okay, recovered from my morose mood!
I collaged a bunch of old family photographs for use as Vintage Elements!
I always see copies of antique photos being used for collages, ATC's and other projects (think Tim Holtz-style). Well, I have a treasure trove that I was able to pick from and so I created this printable file for anyone wanting to use a bit of ephemera in their projects!
Maybe this will actually inspire me to make some heritage scrapbook pages? I hope so.
Have fun!
Direct Link
Picture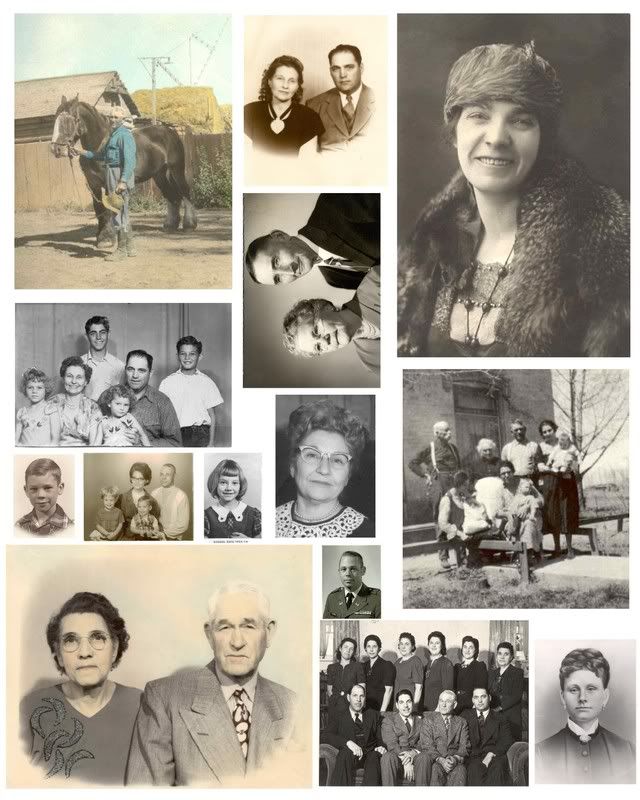 p.s. See if you can spot me in amongst all those photos - yes, I'm there - I TOLD you I was old ;) And, no, I did not have to artificially age the photograph! LOL!