Okay, I have to explain something here:
Most of my family and friends think I am some kind of superwoman who works full time, crafts every minute of every day, knows tons of book recommendations, still keeps a fairly clean house and even now has a fabulous yard - basically doing 48 hours of stuff every day. I admit, I'm a tad hyper, but...
Well, the ugly truth is:
I'm also so so tired/guilt ridden/overwhelmed/discouraged - you pick, they all fit.
I am not a superwoman. I do forget to scoop the cat litter (luckily I've got a great DH that gets to it if I don't), I space on the bills sometimes, I've totally neglected my notes and medical record-keeping from my accident, I don't have an equal number of scrapbook pages done for each child, and I seriously would rather go hungry than have to cook dinner, and the list could go on and on.
(((deep breath)))
But, ever the optimist. I will plug away at my never ending lists. I will create joy and feelings of accomplishment by getting things done. I will be satisfied, at the end of my life, that, even if I have not accomplished all I set out to do, at least I did the best I could do at the time.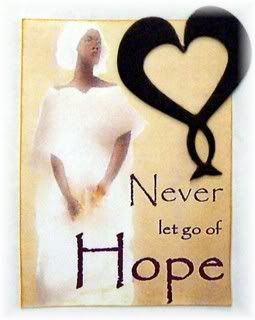 (I'm trying to track down the source of this photo I used for an ATC card - I just fell in love with it and it was so perfect)