Hi everyone!
Are you peeking??? Well, here is another one to look at ;)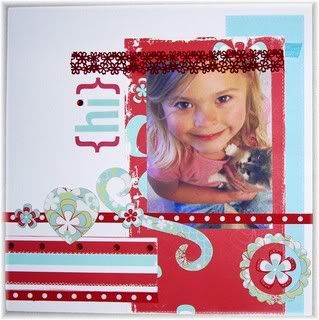 This has the CUTEST little story with it:
I've always known that people do not choose cats, cats choose their people.
I've just never had one so young set it's sites on someone with such
determination.
Late last night Brian found a kitten lost in the haystack. He brought it in.
We tried to get it to bond with our current brood of kittens, but no luck.
We tried to get it to bond with the Barn cat and her kittens. No luck.
This kitten only wants Lexy. It meows pitifully whenever she is not in
sight. It will play with the other kittens, but if Lexy is near, it will have
nothing to do with anyone else, cat or human. It is climbing all over her saying
please, please, please, please love me and care for me, I belong to you. Hi.
(insert cheesy kitten version of a grin)