I KNOW this is dated the 2nd of March, and I really DID do this project way back then, I just forgot to finish the darn post!
Anyway, please forgive me, enjoy any creative flow you might get from my little fun project I did here, and then go play with your little treasures :
If Beauty, Spunk and Energy could be canned, this would be it.
Alas, I can only manage to stop time in my art and not IRL.
I've taken a perfume canister from Hollister (I think I only bought it for the canister - oh that kind of shows how bad/addicted I am ;)
- Anyway, here is the end product I created -
My attempt at capturing and stopping a moment in time by freezing it on a canister.
Canned Alexis
(no... not "Can it Alexis!" LOL! Although a 'Can' do Alexis or a 'Can'tcha just stop growing... might have been just as appropriate ;P)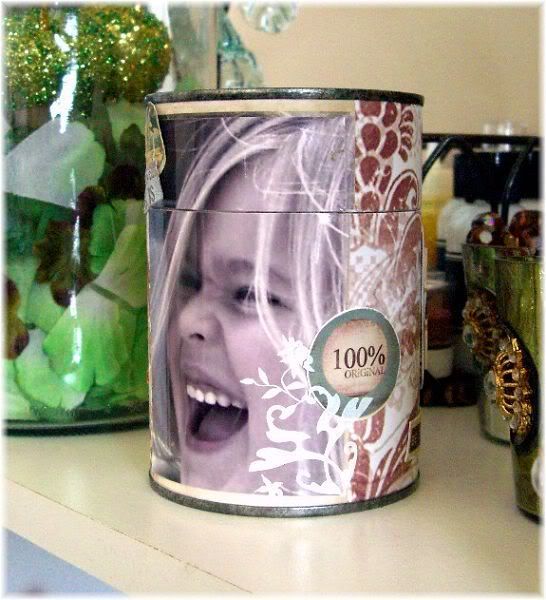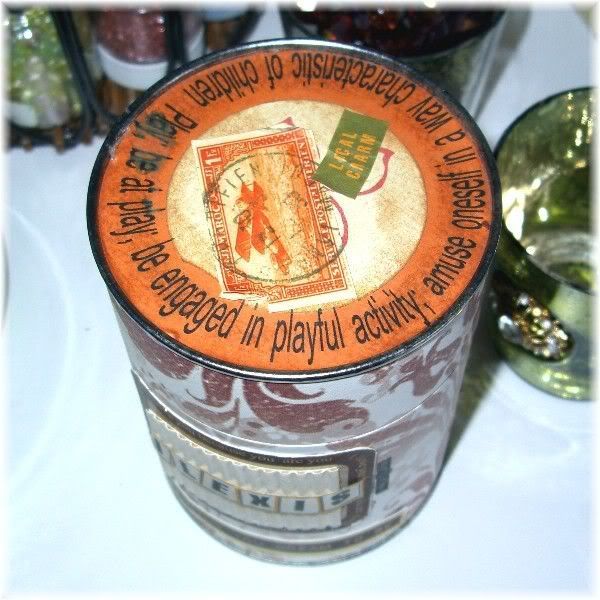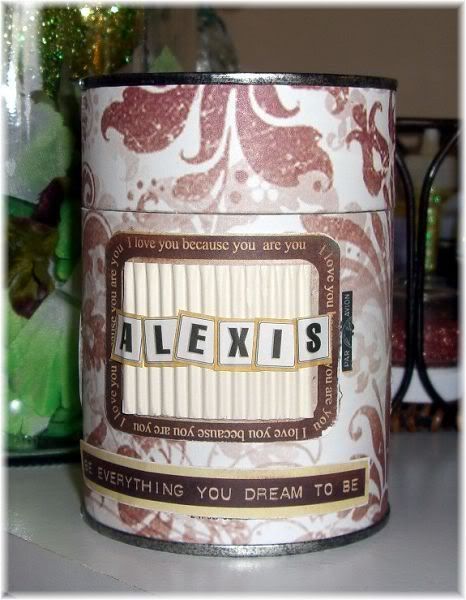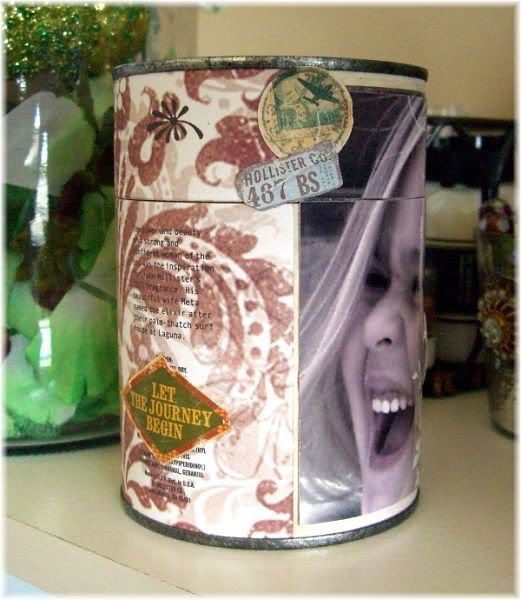 I DID add some stickers, rubons and cardstock embellies. The stickers got all scrunched and munched to make them look a bit like the Hollister item# sticker. The only other bit'o altering was a touch of distressing with sandpaper to some edges :)