What a fun night!
Lexy just finished her FIRST 5K run - Wahoo!
Just look at them here, matching Army PT uniforms and all.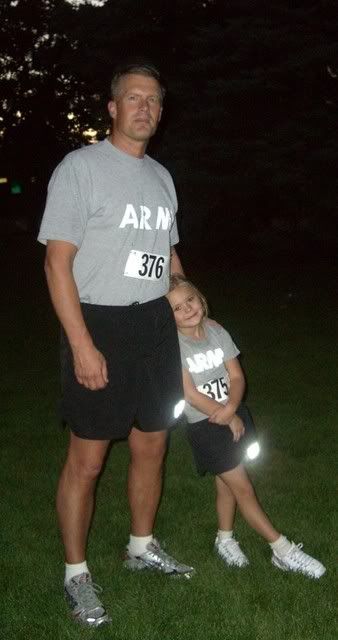 (sorry for the reflective glare! Holy cow! Those PT uniforms have got some BLING there! LOL!
I made it just in time for the prize drawings, so no good starting line images from me, nor any en-route photos. But Dad did get some, I just have to get them from his camera. The run was a bit much for Lex, but she did it - and she won 5$ at Bajio's Restaurant to boot! Way to go Lexy!