And how are you this fine day?
Spring has sprung me! (interpret that as I'm off my rocker or as just a little high on spring - you be the judge)!
I've been playing with some fun quotes again. Feel free to right click and 'save picture as' to save the file for yourself. Just promise me you will USE them and have fun and get INSPIRED!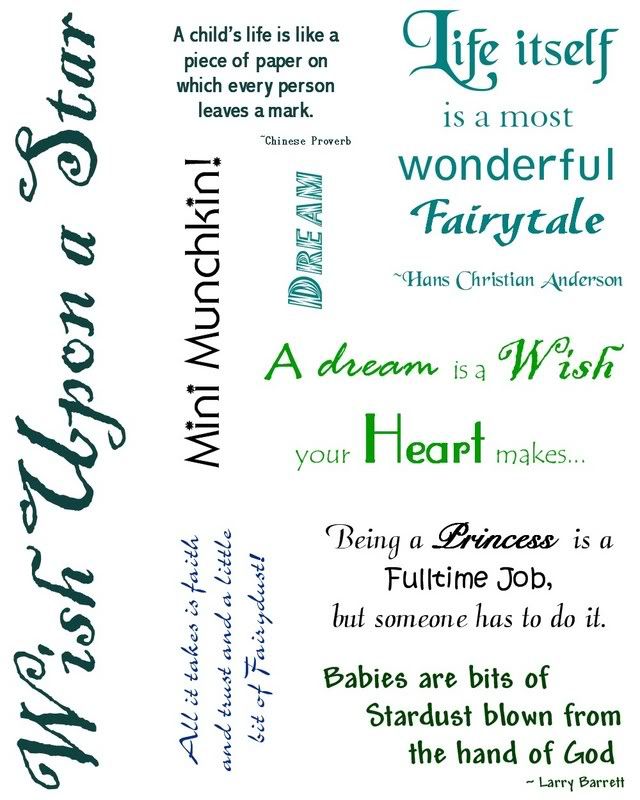 Tell me if you have problems getting these files. This time I tried for a .jpg instead of the .png.
Oh, I just had a thought - I should post sketches too! Keep watching...